May 27, 2015 - VB3CE2 v.2.3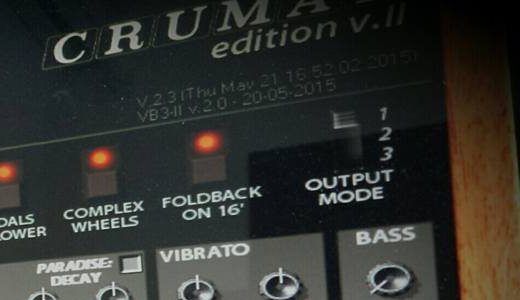 Crumar presents a new update for your Crumar Mojo.

Changes in VB3CE2 v.2.3:
– ADDED: new 3 band EQ with semi-parametric middle range
– ADDED: Rotary sim "Memphis style" option unplugs the lower rotor
– ADDED: Organ percussion "Paradise mod." causes the percussion to never decay
– the limiter and the output trim pot have been removed and replaced with a new and efficient "soft clipping" algorithm that prevents hard clipping when the output level reaches 0 dBFS
– slight yet important improvements and optimizations over all sound engines
– new tine and reed piano algorithm
– combo organ waveforms are now perfectly in phase
– slightly improved the bass response of the tonewheel organ by modifying the wave shape of the lower virtual tonewheels
– FIXED: custom MIDI mapping is now saved and restored properly
– FIXED: no more pops on tines piano attack transients

Enjoy your Crumar instrument!
March 28, 2015 - Crumar drops prices for the USA Market!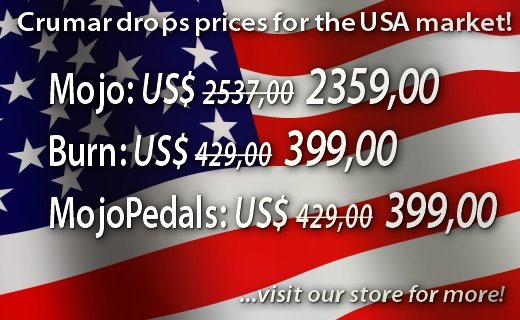 We have a new pricelist for the USA market that sees many prices interestingly dropped by a few bucks for your pleasure:

Mojo now costs 2359,00 dollars; the Burn is 399,00 instead of 429,00 dollars; many accessories also cost a few less. If you were unsure as to which clone organ to pick up for your new live rig, this is the right time to get the offer! And remember, all prices INCLUDE SHIPPING and PREPAID CUSTOMS DUTIES, in other words this is the final price you have to pay, there will be no extras!

Enjoy your new Mojo!
March 14, 2015 - Crumar will exhibit at the Musik Messe 2015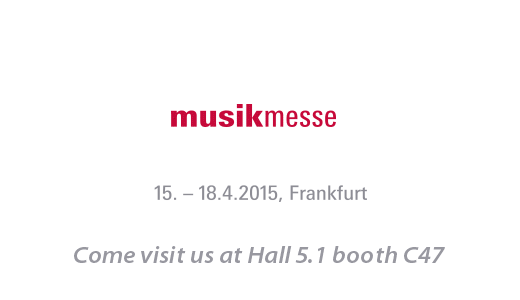 We will be showing our newest Crumar & GSi products at the next Musik Messe in Frankfurt. Come visit us at Hall 5.1 (first floor) at booth C47.
February 06, 2015 - GSi DMC-122 Now available for online order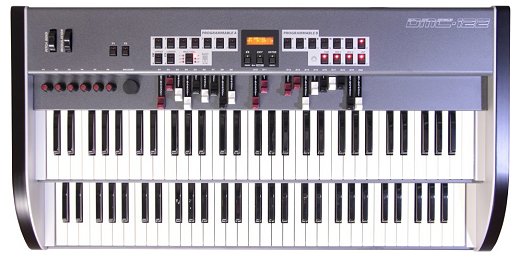 We are proud to announce the immediate availability of the DMC-122.
Please visit our online STORE to order yours now! :)
August 06, 2014 - Crumar MojoEditor now available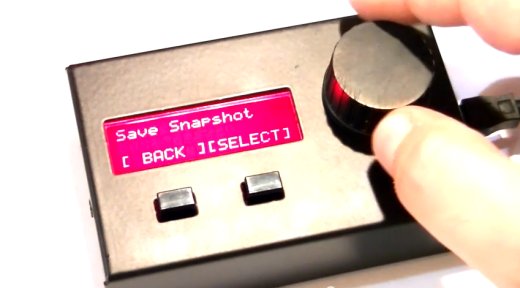 Crumar is proud to release the MojoEditor, an important accessory for all Mojo and Hamichord owners that replaces the VGA monitor and the mouse and makes it possible to access all parameters of VB3CE2 from a "stage-friendly" dedicated unit. Click the image and watch the presentation video to know more.


View all news headlines