February 06, 2015 - GSi DMC-122 Now available for online order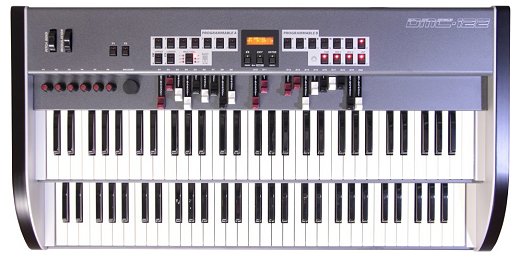 We are proud to announce the immediate availability of the DMC-122.
Please visit our online STORE to order yours now! :)


---
Related link
August 06, 2014 - Crumar MojoEditor now available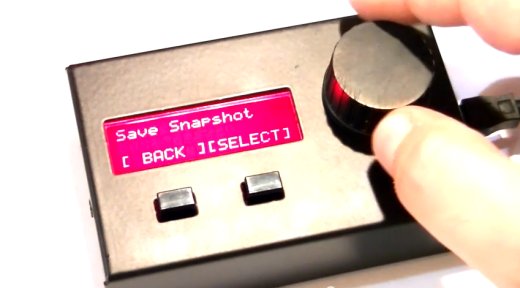 Crumar is proud to release the MojoEditor, an important accessory for all Mojo and Hamichord owners that replaces the VGA monitor and the mouse and makes it possible to access all parameters of VB3CE2 from a "stage-friendly" dedicated unit. Click the image and watch the presentation video to know more.




---
Related link
July 30, 2014 - VB3CE2 v.2.21 now available for MOJO and Hamichord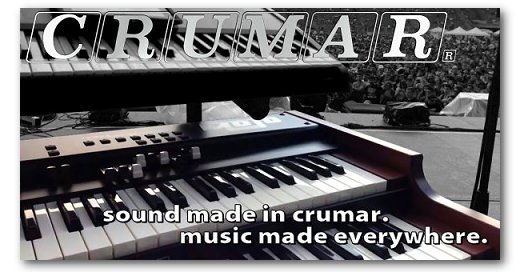 We at Crumar are proud to announce the release of a new update of our Tonewheel Organ engine for MOJO and Hamichord, the "VB3 Crumar Edition 2" that today reaches version 2.21, along with the control panel firmware for MOJO version 2.5.

What's new in this update:

- Firmware v.2.5 for Mojo addresses a bug that only affects new "Rev.C" MOJO's with the "red" boards
- VB3CE2 v.2.21 improves the rotary simulator and adds the function "Front Stop" that always tends to stop the rotary simulator in a "sweet spot"
The file is called "MOJO Update July 2014" and contains everything you need to update your instrument, start from the PDF you find in the root of the zip archive and you can't go wrong.

Now go get the update and enjoy your MOJO!


---
Related link
March 24, 2014 - Crumar Switch Pedal now available!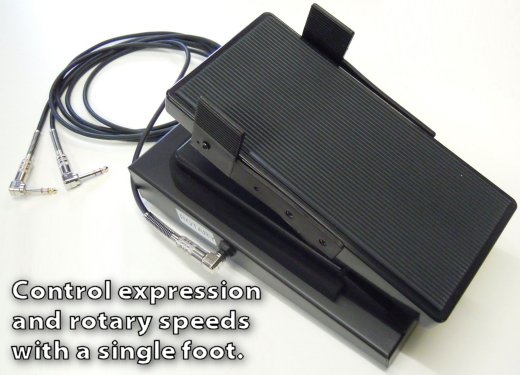 This is a very sought-after accessory that we wanted to add to our catalogue and now here it is!

This pedal perfectly fits your organ setup, it's ideal for playing organ or keyboards when sit on a bench or on a stool. Thanks to the integrated switches you can control the speed of a rotary effect completely hands-free. Built of solid platic and with a large and steady metal base. Two TRS long cables (included) can be plugged on it and in your Mojo (or other keyboards if compatible). Click the image to know more. Buy it now by visiting the PURCHASE page.


---
Related link
March 05, 2014 - VB3CE2 v.2.2
After the release of the latest "Combined update" of February 2014 for the Mojo and Hamichord, we realized that there was a bug in the software that could make the instrument totally silent if a keyboard was played during the boot phase, before the software completed its initialization routine. We have now fixed this problem and we have released a "silent" update, in the sense that we haven't increased the version number and not even uploaded a different file, we have just replaced the old file with the new one. If you think your Mojo or Hamichord suffers from the above described problem, please download the file again and repeat the update procedure starting from step 5 of the instruction sheet. Please note that if you already have installed the update before, you only need to replace the VB3CE2, not the panel firmware!. Otherwise, if you still have the old version 2.13, you should seriously switch to the newer version! ;)

Some more news: the A.T.A. Case for the Mojo is now available again in our online Store, and a few new accessories are about to be added in the next weeks.

News Archive
February 06, 2015
GSi DMC-122 Now available for online order
August 06, 2014
Crumar MojoEditor now available
July 30, 2014
VB3CE2 v.2.21 now available for MOJO and Hamichord
March 24, 2014
Crumar Switch Pedal now available!
March 05, 2014
VB3CE2 v.2.2
February 16, 2014
Mojo Update February 2014
September 16, 2013
GSi BURN is now shipping!
June 20, 2013
MOJO Firmware 2.3 and VB3CE2 version 2.13 - You won't believe your... fingers!
February 19, 2013
Crumar introduces the MIDI Rotary Interface
December 03, 2012
Crumar introduces the new MojoPedals, 13 note portable MIDI pedalboard
Browse whole archive