YESTERDAY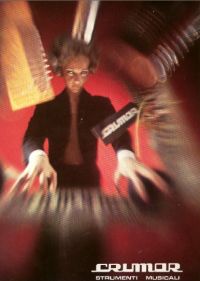 CRUMAR brand was invented in 1971 by Crucianelli' family, already owner of one of the biggest Accordion Company in the World. The original name stands for "CRUcianelli and MARchetti", the name of founder Crucianelli and a partner Marchetti. Located in Castelfidardo (Italy), the "Silicon Valley of musical instruments", the company started producing electronic keyboard, organs and synthesizers: famous with the names of Multiman, Multiman-S, Organizer T1, T1/C, T2, the DS-2, Spirit and Bit-One synths. In few years they became leaders in this sector developing hi-graded instruments played by the most important musicians of that period. CRUMAR instruments were famous for innovations and for futuristic design. In 1986, during a huge crisis of the sector, CRUMAR factory decided to stop production.
TODAY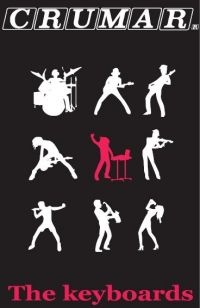 In 2008 V.M. Connection, an Italian society active in development of musical instruments decided to renew the CRUMAR name and brand and started producing keyboards under this name. CRUMAR philosophy is based on top quality and innovative technology process with an eye on new trends. Mixing the experience on the assembly and continuous R&D, the company projection is to satisfy the needings of customers. Following feedback from partners and musicians, CRUMAR believes in a succesful and positive future in musical instruments scenario.

CRUMAR team daily works to develop new products and new technology in each parts including design, electronic and informatic platforms, sounds. Every single part is designed with last technology CAD system to have the possibility to have big partners for supplying, the dynamic R&D dept. gives CRUMAR the possibility to realize for examples samples to let out collaborators testing the quality and check the stability of the systems.

CRUMAR embodies the "italian quality concept". An efficient IT structure linked to a dynamic artisan management allows the final product being tested in many different steps of the productions. An high-specialized assembly is directly controlled by the staff especially in the hand-assembled process.

The spirit of CRUMAR is open and directed to future; we understood that innovation is the base to go on without losing the traditions. CRUMAR's mission is to bring the beneficts of handcraft work at an affordable price; our company is dedicated to the development of the highest quality musical instruments; as result, we value passion for customers and partners, constructive self-criticism, personal excellence and self-improvement.