DRAWBAR CONTROLLER D9U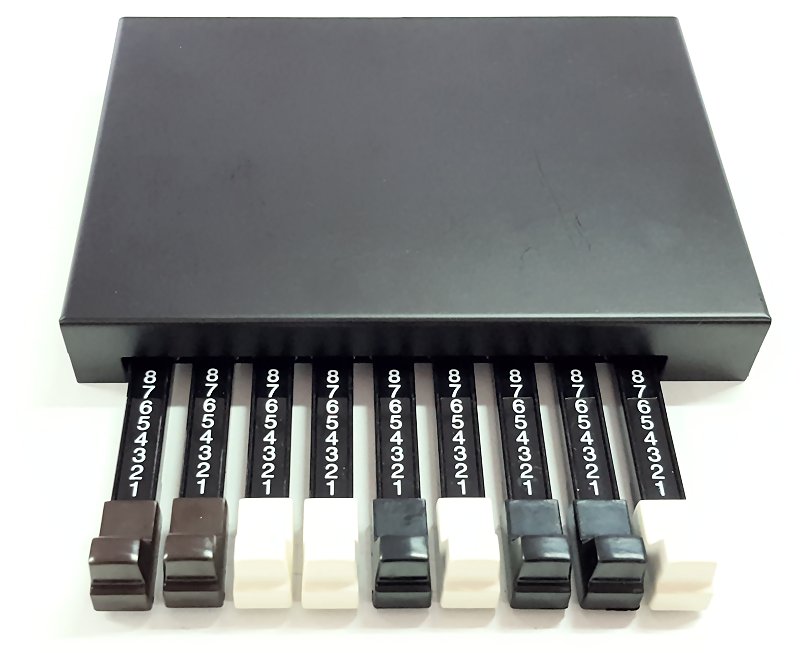 An open-source Do-it-yourself project based on Arduino.



MORE DRAWBARS FOR ALL! If you feel the need of physical drawbars, the D9U is what you need. The D9U is the Crumar's first open-source Arduino-based project sold as a Do-It-Yourself kit or pre-assembled. It can be completely reprogrammed or hacked by an experienced Arduino maker, or used as is for controlling either the lower or the upper drawbars. Has built-in Class Compliant USB-MIDI from which also draws power (no need of an extra PSU!) and also offers a traditional UART MIDI port by means of a TRS mini-jack connection on the side. Can be used with many other clonewheel organs or synthesizers from other manufacturers, is perfect with organ plugins such as GSi VB3-II. Click the pucture above to learn more.


Nine real drawbars
Button for switching between two MIDI CC banks
Class-Compliant USB-MIDI
Mini-Jack MIDI OUT
Open-source code based on Arduino
Sold as kit or preassembled
Compatible with many clonewheel organs or synthesizers (might require some skills with Arduino)
Perfect with organ plugins such as GSi VB3-II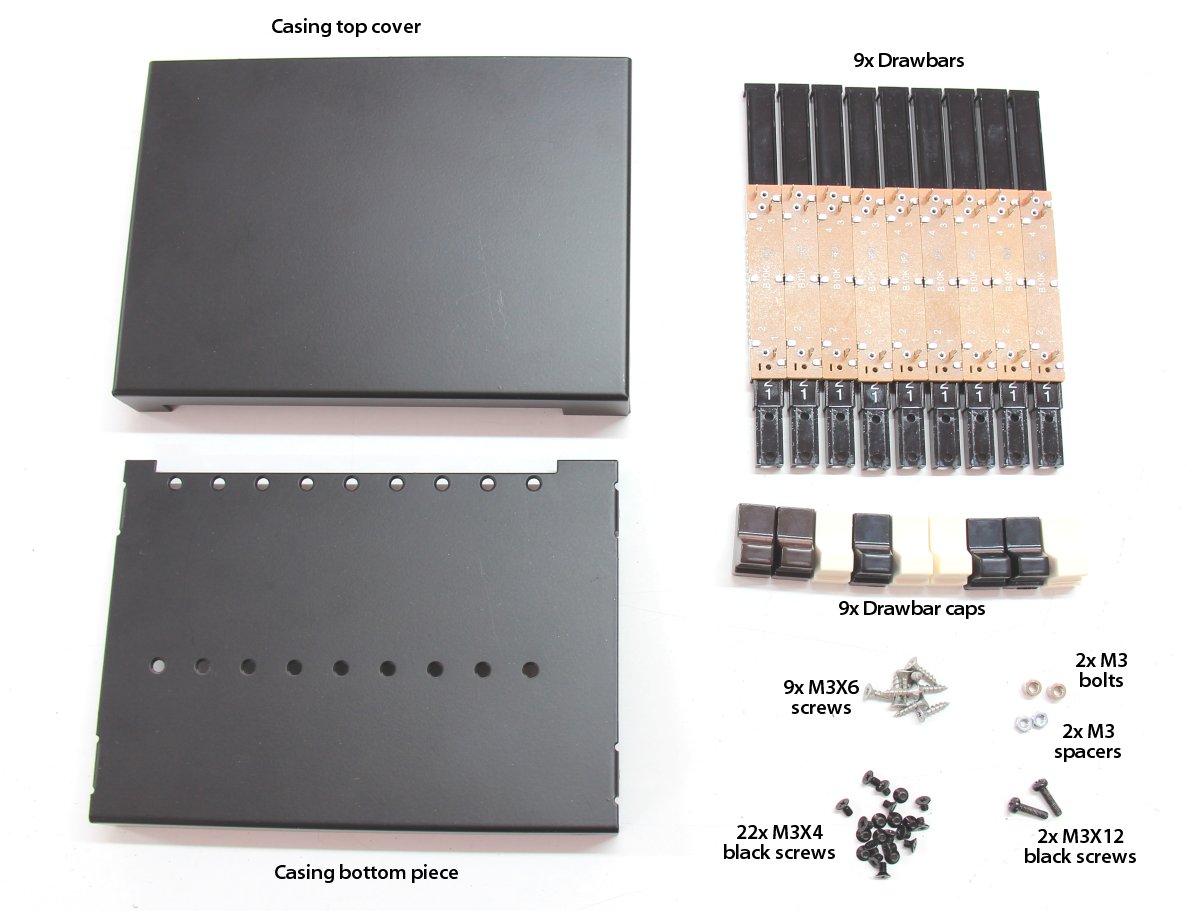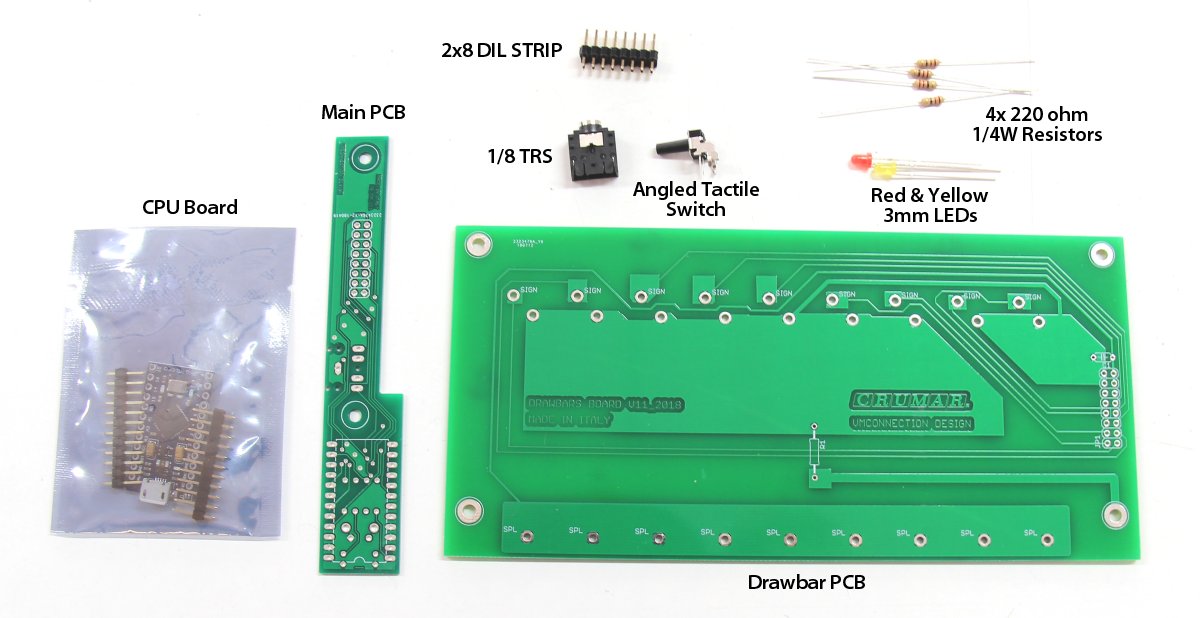 Click here to download the complete documentation,
the Arduino sketch and Eagle projects in one Zip file.


Order online at MyRigShop.