PRODUCT HOME
SPECIFICATIONS
ACCESSORIES
SUPPORT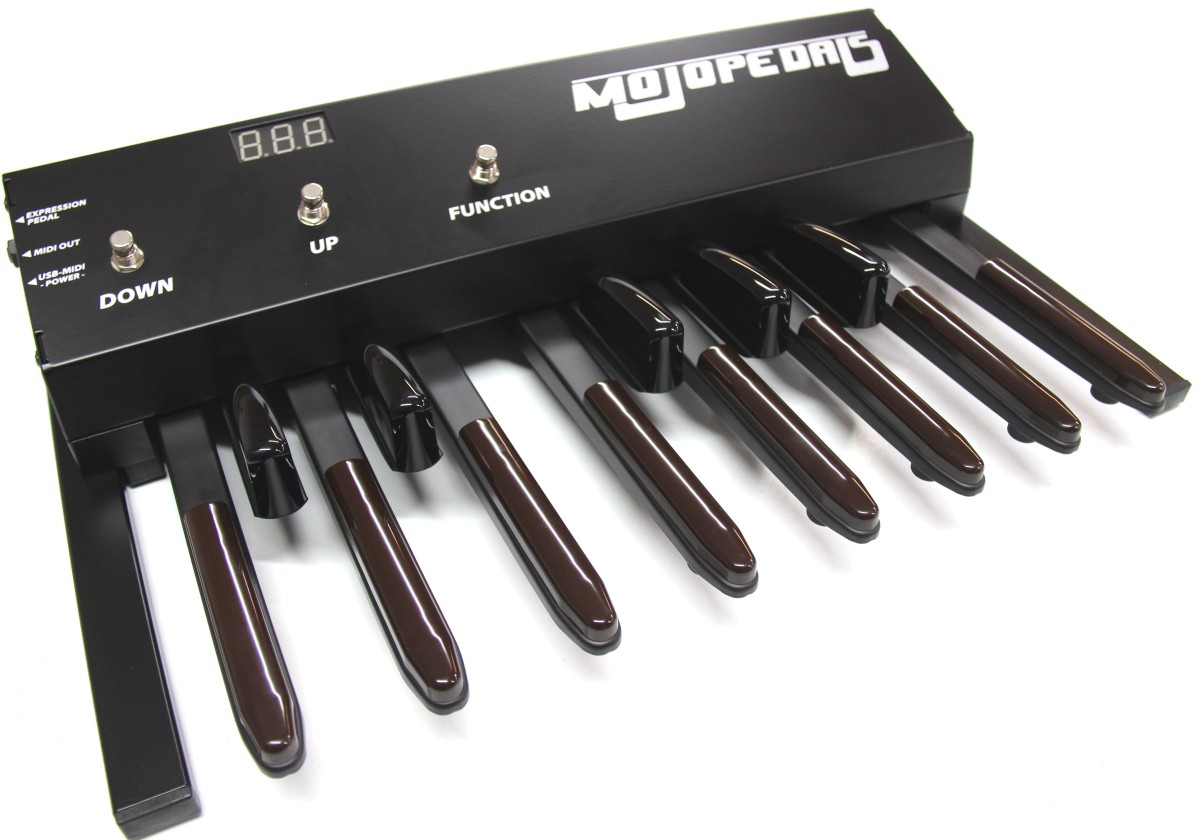 Other images: 1 2 3 4 5 5 5
MOJOPEDALS
New! MojoPedals model 2018

Crumar MojoPedals is a 13 note MIDI pedalboard conceived to complement the Mojo organ line but can also be used as a generic MIDI pedalboard to be connected to any MIDI capable equipment or computer. High quality metal pedals offer superior control over the playbility of the instrument: you can now expand your organ setup with this modern, lightweight accessory which offers basic but very useful functions.

It is possible to select the MIDI channel, transpose by octaves or by semitones at the push of a button, send MIDI Program Change events and accepts an optional expression pedal with selectable MIDI CC number.

The built-in 3-digit LED Display shows the menu page and its value.

MojoPedals, thanks to its MIDI connectivity, is compatible with virtually every existing organ, keyboard, expander or any other MIDI device. The pedals are also capable of responding to velocity in order to add a further level of expressivity.

The USB-MIDI port allows the connection to any Crumar Mojo, GSi Gemini or any other device or computer capable of accepting Class Compliant USB-MIDI devices. Also, the USB port serves for power supply, thus eliminating the need of an extra PSU. It can also powered from a generic 5V phone/tablet charger using the included USB A-B cable.