News archive
March 16, 2012 MOJO Firmware 1.4 and VB3 Crumar Edition II version 2.03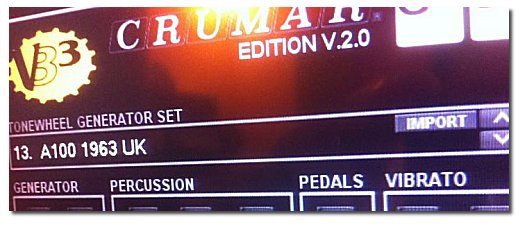 A new version of the MOJO Firmware is available in the SUPPORT section (select MOJO) as well as a new release of VB3 Crumar Edition II. These two updates together add very important and useful new features to the MOJO, making it yet more versatile and pleasant to play and to use.

With the new firmware, you can turn the Pedal to lower function ON and OFF without interrupting the playing notes; also, you can use the CANCEL functions to quickly switch between internal sound and external modules connected to the MIDI OUT socket.




With the new VB3 Crumar Edition II version 2.03 you have now a new powerful tool that makes it possible to "clone" your real vintage tonewheel organ, and carry a digital copy of it at your gigs!

Don't miss the documentations and... have fun!

Oh and... even though MOJOs ran out of stock, we are now accepting pre-orders for the new batch of MOJO units that are expected to ship towards the end of April. So why wait? Make sure to get your MOJO now!

The "new" Crumar team.
ALL NEWS HEADLINES...