News archive
February 19, 2013 Crumar introduces the MIDI Rotary Interface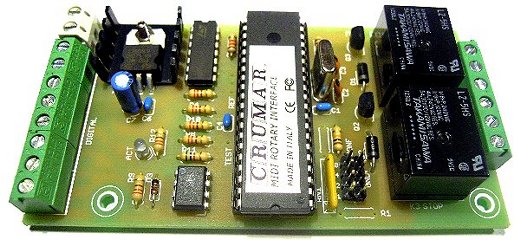 The new MIDI ROTARY INTERFACE helps you to connect a number of known "Clonewheel" organs or other MIDI equipment to a vintage or modern rotary speaker or digital simulator. Receives the command under the form of a MIDI message and controls two mechanical relays that, if connected the right way to the motor circuitry, control the rotation speeds.

This is an innovative and low cost product for the do-it-yourself addict or the keyboard technician that wishes to MIDI-fy an existing rotary speaker or a non-MIDI simulator. It is provided preassembled and fully tested and comes with a complete user's manual.


---
Related link
ALL NEWS HEADLINES...